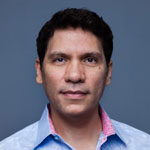 Rogério Meireles Pinto, LCSW, PhD
Dr. Pinto is the Principal Investigator of the Interprofessional Collaboration Implementation Group. He is a Brazilian-born psychiatric social work researcher with more than a decade of clinical and community practice. He is an expert in Community Based Participatory Research and mixed-method research. He is the Principal Investigator on a NIMH K01 Career Development Award (2007-12) and NIMH R01 (2012-17). In the United States, Brazil, and Spain, Dr. Pinto examines how transdisciplinary collaboration and practitioners' involvement in research improves the delivery of evidence-based services. He also studies factors that influence ethnic and sexual minority women's involvement in research and health care. Dr. Pinto is a scientific reviewer for NIH and Brazil's Ministry of Health and Associate Editor for the Journal of Mixed Method Research.
Email:
ropinto@umich.edu
For more information, visit
https://ssw.umich.edu/faculty/profiles/tenure-track/ropinto
.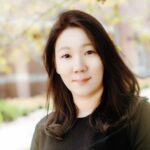 Carol Ann Lee

Carol is a doctoral student at University of Illinois Urbana-Champaign School of Social Work. Her research focus is around health inequality, social determinants of health, intervention adaptation, community-based participatory research, and substance use disorder. Carol has broad range of social work professional experiences, from micro-level work as a case manager, to community-level social service advocate, to macro-level work promoting national health policies and working on federally funded research projects.
Email:
carolal2@illinois.edu
For more information, visit
https://socialwork.illinois.edu/academics/doctoral-program-ph-d/student_directory/
.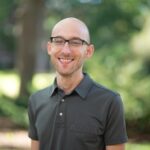 Marc Arthur, PhD

Marc Arthur holds a PhD and MA in Performance Studies from New York University. He studies the role of directing, devised theatre, dramatic writing and performance in achieving diversity, equity and inclusion in education and social work practice. In particular, Dr. Arthur's research focuses on artists who use performance to restage the AIDS crisis by enacting dramaturgies of transformation and new forms of biomedical embodiment. As an artist he has developed performances at theatres and galleries internationally and he is a contributing editor of Performa Magazine.
Email:
marcarth@umich.edu
For more information, visit
https://ssw.umich.edu/faculty/profiles/research-fellows/marcarth
.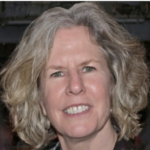 Karen L. Baird, PhD

Dr. Baird is Affiliate Faculty in the Ph.D. program, Public Policy and Social Change, Interdisciplinary Studies, at Union Institute & University. Prior to this, she was an Associate Professor of Political Science at Purchase College, SUNY where she also taught in the Gender Studies program. At Purchase College, SUNY, she was awarded the Doris and Carl Kempner Distinguished Professorship, 2012-14. Her main area of research is the politics of women's health, and over the last decade, she has focused specifically on women and HIV/AIDS. Prof. Baird has served on the ICCB and as a consultant to Project ICI since 2014. From 2007 to 2014, she served on the Executive Council of the New York City HIV Prevention Planning Group (HPG) and chaired the "Prevention with High-Risk Negatives" HPG workgroup. She previously served as a Behavioral Social Science Volunteer (BSSV), a program of the American Psychological Association, Office of AIDS; served on the New York City PrEP for NYC Task Force; and participated in the national U.S. Women & PrEP Working Group. She has published works on women and HIV prevention programs; women and health activism; the Global Gag Rule; international women's health issues; and issues of gender, justice, and health.
Email:
Karen.Baird@purchase.edu
For more information, visit
https://www.purchase.edu/live/profiles/651-karen-baird
.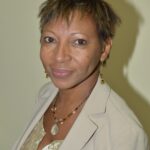 Rosa Maria Bramble Caballero, LCSW-R, CASAC

She is an adjunct lecturer at Columbia School of Social Work. She earned her Masters in Social Work from Hunter College and completed post graduate training in family therapy, advanced trauma studies and disaster mental health. With over 20 years of clinical experience, she specializes in the treatment of trauma to vulnerable, refugee, asylum seekers and immigrant populations. She provides consultation and capacity building in the area of program development, trauma-informed service delivery, community violence intervention and vicarious traumatization. She is trained in trauma focused interventions such as EMDR (Eye Movement Desensitization and Reprocessing), Sensorimotor Psychotherapy, IFS and Breath~Body~Mind. Additionally, she conducts psycho-social evaluations, provides testimony for immigration related hearings, political asylum and consultant in trauma informed interventions. She has extensive experience in the field of HIV as a direct practitioner, as well as in program development and in participatory community research board with Columbia Project ICI which studies collaboration among HIV service providers. Her advocacy to promote human rights and access to services to the Latino immigrant community has resulted in projects including forums on HIV and Latinas, ongoing support for WTC ground zero clean up workers and their families, integrating trauma informed service delivery in marginalized communities with high infant mortality rate and low birth rates in Suffolk and Nassau County. She has worked closely with the Mexican consulate Ventanilla de la Salud Program in coordination of services to Mexican nationals survivors of intimate partner violence, trafficking and child protection. She is the past president of National Association of Puerto Rican and Hispanic Social Worker NYC Chapter.
Email:
rosa@caballerocounseling.com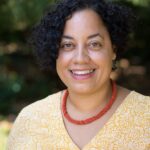 Prema L. Filippone, LMSW

Prema Filippone is a doctoral candidate at the Columbia School of Social Work. Prema is interested in how systematic exclusion, stigmatization and racism serve as drivers for racial disparities in health and health care. Her research examines the effects of intersectional stigma and racism on women's health decisions, engagement in care and overall health outcomes. She currently studies the effects of innovative interventions addressing structural barriers to effective HIV/STI prevention among women impacted by poverty, gender-based violence and other syndemic conditions. Prema is an affiliate of the Cogburn Research Group at Columbia University School of Social Work. She holds a Bachelor of Arts degree in Psychology and Sociology from Rutgers University and a Master of Science in Social Work from Columbia University.
Email:
plf2107@columbia.edu
For more information, visit
https://cogburnresearchgroup.socialwork.columbia.edu/people/prema-filippone
.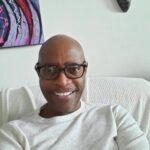 Leon Golson

In the last 13 years Leon has worked as Director of Prevention Programs for Unified HIV Health and Beyond.
His role as Director of Prevention Programs, includes supervision of Unified's HIV Counseling and Testing Clinic, outreach, prevention and education efforts.
His 30 years of HIV prevention work includes, work with the agency formerly known as the Midwest AIDS Prevention Project as their Program Director and the American Red Cross in their AIDS Education Department.
Leon has developed and/or facilitated various HIV/STI workshops, trainings and interventions such as, Peer/Opinion Leader Training, Cultural Sensitivity workshops for providers who work with LGBTQ+ clients, Many Men, Many Voices, Prevention Options for Positives and Healthy Relationships.
Email:
lgolson@miunified.org
For more information, visit
http://www.miunified.org/
.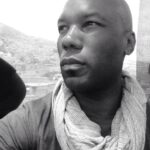 Rashun Miles, MA

Rashun Miles is a second-year student in the Social Welfare doctoral program at the University of Mississippi. His research interest sits at the apex of health science and social science. He is interested in how infectious and cardiovascular disease diminishes the day-to-day life of the infected individual, their family members, caregivers, social workers, and medical professionals — specifically, the prevalence of compassion fatigue among social workers and public health nurses. He is also interested in ways to implement interventions to mitigate compassion fatigue and cardiovascular disease.
He is originally from Philadelphia, Pennsylvania. He received a BA in psychology from the City College of New York; an MA in Psychology and Education from Teachers College, Columbia University; and an MA in Anthropology and History, an MSW, and a Museum Studies Certificate from the University of Michigan. He has conducted quantitative and qualitative research in internationally in Salvador, Brazil and Recife, Brazil, and domestically in Ann Arbor, Michigan and New York City.
Email:
rjmiles@olemiss.edu
For more information, visit
https://sw.olemiss.edu/people/rashun-miles/
.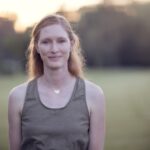 Mary Nagy

Mary is the Public Health Detailer for the State of Michigan Department of Health and Human Services, Division of HIV and STD Programs. She conducts direct outreach and education with clinicians to support HIV prevention strategies statewide. She received her master's degree in Environmental Health Science from the University of Michigan School of Public Health where her research focused on municipal water quality. Mary is a registered nurse and has several years of experience working in Emergency Departments across the US. Her current work in public health is informed by her time in front-line health care.
Email:
NagyM@michigan.gov
For more information, visit
https://www.michigan.gov/mdhhs/
.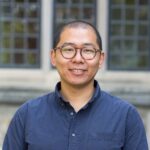 Sunggeun (Ethan) Park, PhD

Park is an assistant professor at the University of Michigan School of Social Work. He is an organizational scholar with an overarching research question, "how can health and social service organizations provide more responsive and effective services?" He is deeply interested in (1) how to ensure user's meaningful representation opportunities in service and policy decision-making processes, and (2) how intra/inter-organizational collaborations and macro-level measures influence organizational behaviors and shape the experience of vulnerable service users. As a scholar using organization as a main unit of analysis, Park's study spans across multiple fields, including but not limited to substance use disorder treatment centers, community-based organizations in South Side Chicago, child and youth serving organizations, homeless-serving regional networks and HIV prevention service providers.
Email:
sunggeun@umich.edu
For more information, visit
https://ssw.umich.edu/faculty/profiles/tenure-track/sunggeun
.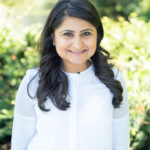 Rahbel Rahman, PhD

Rahbel Rahman is an Assistant Professor at the Graduate School of Social Service (GSS) at Fordham University. Prior to joining GSS, Dr. Rahman was an Assistant Professor and Director of the Health Care Certificate Program at Binghamton University's Department of Social Work. Dr. Rahman completed her undergraduate studies at the University of Toronto; she completed her PhD and MSW with a concentration in advanced research methods from the Columbia University School of Social Work. Dr. Rahman has extensive experience leading the design, implementation, analysis, evaluation, and dissemination of community-based participatory research projects. Dr. Rahman's research trajectory spans from the United States to Pakistan to Brazil. Her projects have focused on improving the quality of patient care through the professional development of social and health care providers. Specifically, her interests revolve around studying inter-professional collaborations between social and health providers; attributes of patient-centered care; and studying training needs, core competencies, and well-being among community-based providers (peer educators, outreach workers, community health workers, and home visitors).
Email:
rrahman20@fordham.edu
For more information, visit
https://www.fordham.edu/info/24281/gss_full-time_faculty_profiles/10696/rahbel_rahman
.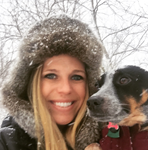 Mary Roach

Mary Roach is the CTR Coordinator and Program Evaluator for the Division of HIV & STD Programs within the Michigan Department of Health and Human Services since 2013. She received her BA in Psychology from San Diego State University and MPH from De Paul University. Her scope of practice includes collaborating with an array of stakeholders including, community members, CDC and HRSA partners, Local Health Departments, Community-Based Organizations, and various Academic Institutions to develop and implement mixed methods evaluation plans rooted in CPBR and Utilization Focused Evaluation principles. Mary also serves as the Program Co-Chair for the Government Evaluation Topical Interest Group for the American Evaluation Association and is a member of the Great Lakes Chapter – SOPHE, and the Michigan Evaluation Association. In these roles she strives to enhance community health outcomes by, engaging in cross sector evaluation opportunities, to inform programs and structures that impact the health and wellbeing of Michiganders. In her spare time, she enjoys spending time outdoors, playing with her puppy Ovie, and exploring the UP.
Email:
RoachM@michigan.gov
For more information, visit
https://www.linkedin.com/in/maryroachmph/
.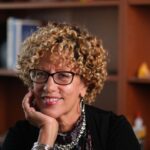 Jeannette Ruffins, MSW

Jeannette Ruffins, MSW is Chief Executive Officer of West End Residences HDFC. For over thirty years, West End has provided housing and support services for older adults, and young mothers with children-two of New York City's most vulnerable homeless populations. In 2011, West End recognized a growing need and expanded to provide safe, supportive housing to another vulnerable population-LGBTQ young adults-through its True Colors Housing Programs.
Before coming to West End Residences, Ms. Ruffins was the Senior Vice President of Housing at Bailey House. There she was responsible for overseeing the housing portfolio, over 500 units of congregate and scattered-site housing, housing placement services and rapid rehousing for homeless persons including the subpopulations of LGBTQ young adults, people living with HIV/AIDS, post-incarcerated adults, and persons living with mental illness and addiction.
Ms. Ruffins has over 25 years of administrative and clinical experience providing services and designing interventions for vulnerable and at-risk populations. Ms. Ruffins received a master's degree from the University of Chicago's School of Social Services Administration. For ten years, Ms. Ruffins taught at Brooklyn College, Graduate School of Education and has been a lecturer at Columbia University Graduate School of Social Work. Ms. Ruffins currently serves on the board of Homeless Services United, New York City's largest coalition of nonprofit agencies serving persons experiencing homelessness. She also serves on the board of the Supportive Housing Network of New York. For over five years, Ms. Ruffins served as co-chair of the NYC Continuum of Care. She is a passionate advocate for Housing First and harm reduction and the development of new housing models to improve housing stability and end homelessness.
Email:
jruffins@westendres.org
For more information, visit
http://westendres.org/jeannette-k-ruffins-executive-ceo/
.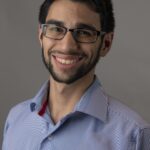 Charles Sanky, MPH

Charles Sanky, MPH, joined the CCB in 2015. He graduated in 2016 from Columbia University with degrees in psychology and business management and will graduate from medical school in 2021. His interests and research span population health, health equity, organizational psychology, medical education, interdisciplinary and interprofessional collaboration, quality improvement, performing arts, global health, and clinical and organizational ethics. During the COVID-19 pandemic, Charles worked with health systems to quickly redesign themselves, developed telemedicine solutions, and oversaw several clinical trials. Charles will become an emergency medicine physician and population health researcher, seeking creative ways to better serve and advocate for his patients. He is grateful for his family, friends, and mentors for their never-ending support and love.
Email:
charlessanky@gmail.com
For more information, visit
https://www.linkedin.com/in/charles-sanky-3089b7a6
.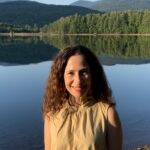 Carolina Vélez-Grau, PhD

Dr. Vélez-Grau is a Provost's Postdoctoral Fellow/Assistant Professor at the NYU Silver School of Social Work. She is a Colombian-born pediatric psychiatric social worker researcher with more than a decade of clinical practice. Her research focuses on suicide prevention and access to mental health services among racial/ethnic minority youth. She was awarded an NIMH Diversity Supplement (2020-2022) to study interpersonal factors associated with suicidal ideation and youth's perceptions about engagement in mental health services. She is interested in incorporating community-based participatory research to develop an intervention to maximize engagement in mental health services while minimizing suicidal ideation among Latinx and Black youth.
Email:
cv47@nyu.edu
For more information, visit
https://socialwork.nyu.edu/faculty-and-research/our-faculty/carolina-velez-grau.html
.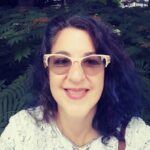 Wendy Whitman, MA LAc

Wendy Whitman's endless curiosity has led her to many careers, including acupuncturist, researcher, yoga teacher, and teacher of English to speakers of other languages.
As an acupuncturist, she worked on NIH funded research projects dealing with treatments for pain, HIV, addiction, and breast cancer treatment side effects. She also served as student clinic supervisor for Swedish Institute and Pacific College, both in NYC, and many of the colleges' out site clinics including Montefiore Hospital, Fortune Society for the previously incarcerated, and Aids Center of Queens County. As a researcher, she gathered and analyzed qualitative and quantitative data for Project ICI, Columbia University School of Social Work.
She has volunteered in 9 countries on 3 continents as an English teacher and acupuncturist.
Email:
whitman.ma.lac@gmail.com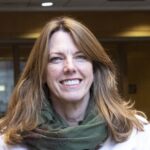 Susan S. Witte, PhD

Dr. Susan Witte is a social worker and Professor at Columbia University School of Social Work, co-Director of the Social Work Action Lab for Social Justice, and a faculty affiliate with the International Center for Child Health and Development, and the Global Health Research Center for Central Asia. Her current teaching and community work focuses on supporting the suffusion of a power, race, oppression and privilege (PROP) lens throughout the social work curriculum. Dr. Witte's research interests include: the design, testing and dissemination of HIV/STI prevention interventions for women and their male partners; combination interventions that address microfinance and health promotion; infusion of multimedia technologies in research, teaching and practice; attending to the important role of providers in human services research, practice and policy.
Email:
ssw12@columbia.edu
For more information, visit
http://socialwork.columbia.edu/faculty/full-time/susan-s-witte/
.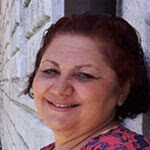 Margareth Zanchetta, PhD

Dr. Zanchetta is Associate Professor at Ryerson University, Daphne Cockwell School of Nursing – Toronto, Canada. She holds a professional doctorate and a PhD in nursing. She is an oncology nurse who develops qualitative studies. Her research interests are health literacy, culture-language-health literacy, social/transcultural representation of prostate cancer, men's health, popular health education, global health, health of social marginalized populations, and health vulnerability of linguistic minorities. Recent projects were implemented in Brazil, France, Dominican Republic and several African francophone countries and the languages of work are French, Portuguese, English and Spanish. She teaches nursing leadership and changes, as well as professional issues and trends, plus global health. Moreover, she is a research mentor for volunteer undergraduate students as well as for international visiting student researchers.
Email:
mzanchet@ryerson.ca
For more information, visit
http://www.ryerson.ca/nursing/faculty/bios/santos_zanchetta/
.
---
Former Collaborators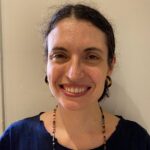 Angela Ghesquiere, PhD
Dr. Ghesquiere is a Research Scientist at the New York City Department of Social Services, in the Office of Evaluation and Research. Dr. Ghesquiere's areas of scholarship are services and implementation science, hospice and palliative care, trauma, bereavement, and mental health practice. Her current work focuses on program and implementation evaluation of homelessness services, public assistance, and other social services. Dr. Ghesquiere received her PhD in Social Work from Columbia University and her Master's in Social Work from Washington University in St. Louis. She also completed a postdoctoral research fellowship in geriatric mental health services research at Weill Cornell Medical College.
Email:
ag1428@hunter.cuny.edu
For more information, visit
https://brookdale.org/dr-angela-ghesquiere/
.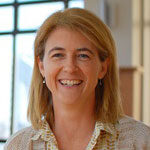 Melanie Wall, PhD

Dr. Melanie Wall is a Professor at Columbia University, School of Public Health. She is a biostatistician with a record of innovative data analysis methods research in latent variable modeling and spatial and longitudinal data analysis. She has made contributions in latent variable modeling, including methods allowing for nonlinear relationships to be examined among latent variables, and an innovative line of research incorporating latent variables into spatial data analyses. She has developed many collaborative relationships with health research teams such as Dr. Pinto's, and has developed a particular interest in interagency collaboration and implementation of evidence-based HIV-prevention practices.
Email:
mmwall@columbia.edu
For more information, visit
http://www.columbia.edu/~mmw2177/
.