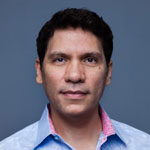 Rogério Meireles Pinto, LCSW, PhD
Dr. Pinto is the Principal Investigator of the Interprofessional Collaboration Implementation Group. He is a Brazilian-born psychiatric social work researcher with more than a decade of clinical and community practice. He is an expert in Community Based Participatory Research and mixed-method research. He is the Principal Investigator on a NIMH K01 Career Development Award (2007-12) and NIMH R01 (2012-17). In the United States, Brazil, and Spain, Dr. Pinto examines how transdisciplinary collaboration and practitioners' involvement in research improves the delivery of evidence-based services. He also studies factors that influence ethnic and sexual minority women's involvement in research and health care. Dr. Pinto is a scientific reviewer for NIH and Brazil's Ministry of Health and Associate Editor for the Journal of Mixed Method Research.
Email:
ropinto@umich.edu
For more information, visit https://ssw.umich.edu/faculty/profiles/tenure-track/ropinto.

---
Faculty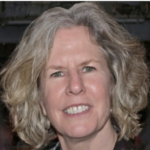 Karen L. Baird, Ph.D.
Dr. Baird is an Associate Professor of Political Science at Purchase College, SUNY where she also teaches in the Gender Studies program. At Purchase College, she was awarded the Doris and Carl Kempner Distinguished Professorship, 2012-14. Her main area of research is the politics of women's health; and over the last decade, she has focused specifically on women and HIV/AIDS. Prof. Baird has served on the ICCB and as a consultant to Project ICI for approximately 2 ½ years. Karen L. Baird also co-chairs the Women and Society University Seminar at Columbia University. From 2007 to 2014, she served on the Executive Council of the New York City HIV Prevention Planning Group (HPG) and chaired the "Prevention with High-Risk Negatives" HPG workgroup. She previously served as a Behavioral Social Science Volunteer (BSSV), a program of the American Psychological Association, Office of AIDS; served on the New York City PrEP for NYC Task Force; and participated in the national U.S. Women & PrEP Working Group. She has published works on women and HIV prevention programs; women and health activism; the Global Gag Rule; international women's health issues; and issues of gender, justice, and health.
Email: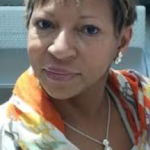 Rosa Bramble Weed, LCSW-R, CASAC

Rosa Bramble Weed is a bilingual (Spanish and English) mental health practitioner, maintains a private practice in clinical and forensic psychosocial services in New York City. In her private practice, Ms. Bramble Weed treats individuals, families, and couples, specializing in the psychosocial impact of traumatic events in their lives. With over 20 years' experience, she has successfully helped clients cope and heal from traumatic stress disorders, depression, anxiety and psychological effects of interpersonal violence.  Among her areas of expertise is trauma-informed treatment utilizing EMDR, Cognitive Behavioral Therapy, Breathing Work, Stress Management and Relaxation Visualization. Rosa Bramble Weed has presented at numerous national and international conferences including the U.S., Canada, Mexico, Spain, and Austria. She has spoken on topics of trauma, WTC Ground Zero Latino clean-up workers, asylum and Latino LGBT community, the impact of trauma on children and families, and the interrelatedness of quality of life and marginalized women living with HIV/AIDS.
Email:
Prema L. Filippone, LMSW

Prema Filippone is Project Director of Project ICI. Ms. Filippone has over 10 years of training and experience in quantitative and qualitative research management. She has supervised several federal National Institutes of Mental Health grants including "Promoting Community Collaboration in Research (PCCR) "a community-based participatory research study examining collaborative research in HIV prevention using evidence-based CDC interventions. As a Licensed Master Social Worker, Prema served as Program Director for Girls Educational and Mentoring Services (GEMS), a leading service provider for victims of commercial sexual exploitation of children (CSEC) and domestic sex trafficking. These experiences have afforded her opportunities in global policy analysis including HIV prevention, anti-torture legislation, and criminal justice. Prema holds Dual Degree Bachelor of Arts degrees in Psychology and Sociology from Rutgers University and a Master of Science in Social Work from Columbia University.
Email:
plf2107@columbia.edu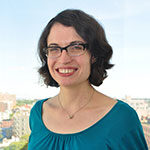 Angela Ghesquiere, PhD

Dr. Ghesquiere is a Program Manager at the Brookdale Center for Healthy Aging of Hunter College, the City University of New York. Dr. Ghesquiere's areas of scholarship are services and implementation science, hospice and palliative care, trauma, bereavement, and mental health practice. Her current research focuses on: 1) service use disparities in older adults with bereavement-related mental health disorders and 2) increasing access to and quality of mental health care in hospice and palliative care settings. Dr. Ghesquiere received her PhD in Social Work from Columbia University, her Master's in Social Work from Washington University in St. Louis. She also completed a postdoctoral research fellowship in geriatric mental health services research at Weill Cornell Medical College.
Email:
ag1428@hunter.cuny.edu
For more information, visit https://brookdale.org/dr-angela-ghesquiere/.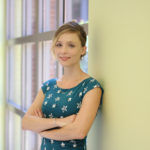 Emma Sophia Kay, PhD

Emma Sophia Kay is a postdoctoral fellow in the School of Social Work at the University of Michigan. She received her Ph.D. in social work from the University of Alabama and was one of five doctoral students selected by the National Association of Social Workers to receive the Social Work Health Care Education and Leadership Scholars (HEALS) fellowship in 2017-2018.  Emma's research investigates the association between healthcare payer type and HIV.
Email: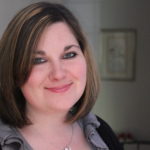 Ashley Lacombe-Duncan, PhD

Ashley Lacombe-Duncan is a postdoctoral fellow at the University of Michigan School of Social Work. Ashley's macro social work practice experience includes: policy analysis, grant writing, practice-informed research, program development, and program evaluation in community-based and hospital health and mental health settings. Her research focuses on healthcare access and health equity, particularly among people who experience multiple forms of intersecting oppressions. As a co-investigator of the Canadian Institute of Health Research (CIHR) -funded Canadian HIV Women's Sexual and Reproductive Health Cohort Study (CHIWOS) and Impactful Research with Diverse Women Living with and at Risk of HIV in Canada and a member of the Canadian HIV/AIDS Trials Network (CTN) Trans People and HIV Working Group, Ashley works to understand issues of access to and experience of healthcare for trans women living with HIV using a community-based participatory research approach.
Email:
lacombed@umich.edu
For more information, visit https://www.transwomenhivresearch.com/.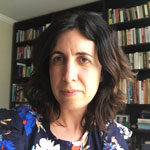 Rita Meléndez, PhD

Rita M. Meléndez is an Associate Professor in the Department of Sociology and Sexuality Studies at San Francisco State University and a Senior Research Scientist at the Center for Research & Education on Gender and Sexuality. She specializes in combined quantitative and qualitative methods in researching HIV issues as they relate to minority women and Latino immigrants in the US. She works with a number of CBOs in conducting HIV research as well as in conducting assessments and evaluations with their clients. She is the recipient of a National Research Service Award Research Training Fellowship.
Email:
rita.melendez@gmail.com
For more information, visit https://sxs.sfsu.edu/people/faculty/rita-melendez.
Rahbel Rahman, PhD

Rahbel Rahman is an assistant professor in the Binghamton University Department of Social Work. She has extensive experience leading the design, implementation, analysis, evaluation and dissemination of community-based participatory research projects. Dr. Rahman's research trajectory spans from the United States to Pakistan to Brazil. Her projects have focused on improving the quality of patient care through the professional development of social and health care providers. Specifically, her interests revolve around studying interprofessional collaborations between social and health providers; attributes of patient-centered care; and development of core competencies for Community Health Workers and front line providers.
Email:
rrahman@binghamton.edu
For more information, visit https://www.binghamton.edu/social-work/faculty/rahman.html.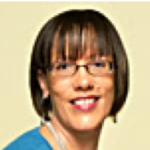 Jeannette Ruffins, MSW

Jeannette Ruffins is Vice President of Housing Resources and Development at Bailey House, one of the oldest AIDS housing organizations in the country.  Ms. Ruffins oversees direct services to clients, building operations and client advocacy. Ms. Ruffins has over 25 years of administrative, clinical and supervisory experience providing services and designing interventions for a variety of vulnerable and at-risk populations.  She is passionate about social justice and ensuring that consumer voices are heard and integrated into program design. In addition, Ms. Ruffins has 15 years of experience in staff training and development. She has supervised Master's level students in a variety of disciplines including clinical and direct practice, administration and community organizing.  Prior to joining Bailey House, Ms. Ruffins worked for HELP USA as Executive Director overseeing both permanent and transitional housing with support services for homeless families.
Email: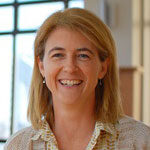 Melanie Wall, PhD

Dr. Melanie Wall is a Professor at Columbia University, School of Public Health. She is a biostatistician with a record of innovative data analysis methods research in latent variable modeling and spatial and longitudinal data analysis. She has made contributions in latent variable modeling, including methods allowing for nonlinear relationships to be examined among latent variables, and an innovative line of research incorporating latent variables into spatial data analyses. She has developed many collaborative relationships with health research teams such as Dr. Pinto's, and has developed a particular interest in interagency collaboration and implementation of evidence-based HIV-prevention practices.
Email:
mmwall@columbia.edu
For more information, visit http://www.columbia.edu/~mmw2177/.

Wendy Whitman, MA

Wendy Whitman is a licensed acupuncturist and anthropologist. In her 30 years of experience, she has maintained a private practice focused on holistic care.  She has provided therapeutic services within numerous community-based organizations, three of which are participating agencies in Project ICI. Having a longstanding commitment to public health, Ms. Whitman continues to focus her practice on underserved populations including refugees, immigrants, the formerly incarcerated and individuals living with HIV/AIDS. In recent work in Nepal, she worked with women released from bonded servitude, as well as both orphans and the staff who serves them.  As an anthropologist, she specializes in the collection and analyses of ethnographic data. Ms. Whitman received a MA in cultural anthropology from Hunter College and studied acupuncture at Florida Institute of Traditional Chinese Medicine.
Email: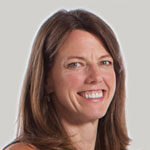 Susan S. Witte, PhD

Dr. Susan Witte Associate Professor at Columbia University School of Social Work. Dr. Witte's research interests include: the design, testing and dissemination of HIV/STI prevention interventions for women and their male partners; infusion of multimedia technologies in research, teaching and practice; design, testing and dissemination of services targeting needs of sex workers and drug- dependent fathers; female-initiated STD/HIV barrier methods; and intervention research. Dr. Witte's current grants and projects include: Using Multimedia Technologies to Disseminate HIV/STI Prevention for Heterosexual Couples; evaluating a microfinance program for high risk women in Mongolia; HIV prevention with drug-involved couples; and female condom use among urban populations.
Email:
ssw12@columbia.edu
For more information, visit http://socialwork.columbia.edu/faculty/full-time/susan-s-witte/.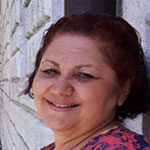 Margareth Zanchetta, PhD

Dr. Zanchetta is Associate Professor at Ryerson University, Daphne Cockwell School of Nursing – Toronto, Canada. She holds a professional doctorate and a PhD in nursing. She is an oncology nurse who develops qualitative studies. Her research interests are health literacy, culture-language-health literacy, social/transcultural representation of prostate cancer, men's health, popular health education, global health, health of social marginalized populations, and health vulnerability of linguistic minorities. Recent projects were implemented in Brazil, France, Dominican Republic and several African francophone countries and the languages of work are French, Portuguese, English and Spanish. She teaches nursing leadership and changes, as well as professional issues and trends, plus global health. Moreover, she is a research mentor for volunteer undergraduate students as well as for international visiting student researchers.
Email:
mzanchet@ryerson.ca
For more information, visit http://www.ryerson.ca/nursing/faculty/bios/santos_zanchetta/.
---
Graduate Students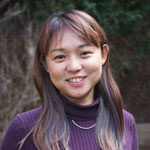 PeiNi Ong Ong, MSW
PeiNi Ong is a graduate of the Michigan University School of Social Work and Research Associate of the IPC Lab. PeiNi was previously living in Singapore and working as a social worker and social work supervisor in a community-based agency. She was involved in developing and evaluating programs and services for families in poverty and experiencing multiple stressors. Her interests include international and cross-cultural adaptation and implementation of programs, looking at how social work practices can be translated on a global scale. PeiNi is also currently involved in international research projects with the University of Michigan-Ann Arbor.
Email:
peini@umich.edu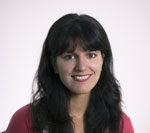 Kathryn Berringer

Kathryn Berringer is a PhD student in the joint program in Anthropology & Social Work at the University of Michigan and a Research Assistant at the IPC Lab. She received her Master's in Social Work from the School of Social Service Administration at the University of Chicago, where she served as editor of the Advocates' Forum student journal and received the Mary H. Bachmeyer Award for academic achievement & leadership promise. Kathryn has several years of experience as a practitioner and researcher in the field of HIV treatment and prevention.
Email:
krber@umich.edu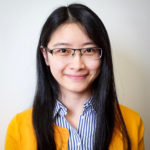 Yun Chen

Yun Chen is a PhD student in the joint program in social work and anthropology at the University of Michigan. She received her Master's in social work from the School of Social Service Administration at the University of Chicago. Her research focuses on the ongoing professionalization and localization of social work in China and broader international contexts, particularly in areas of drug addiction and mental health services. She has practical and research experiences in these areas in both China and the US.
Email:
yunch@umich.edu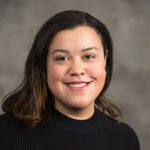 Kiela Crabtree

Kiela Crabtree is a third-year doctoral student in University of Michigan's department of Political Science and a candidate for a master's of social work from the University's School of Social Work. Her research interests broadly encompass political oppression and political erasure in the context of the United States, and currently she is engaged in projects which focus on the political aftermath of hate crime and bias-motivated violence. Kiela has been recognized as an American Political Science Association Minority Fellow and as a scholar-activist by her peers in Rackham Graduate School.
Email:
crabtka@umich.edu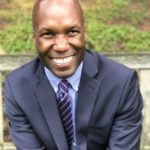 Rashun Miles

Rashun Miles is a first-year Master of Social Work student at the University of Michigan. At the University of Michigan, Rashun is a graduate research assistant in the Inter-Professional Collaboration Lab where he investigates practitioners' roles in providing evidence-based services to high-risk populations. Rashun is interested in the ways in which stigma and silence impedes the diagnosis of infection disease, hinders recovery, and increases compassion fatigue among practitioners. Rashun has worked in advocacy and conducted extensive research in Brazil with a vulnerable population. Rashun teaches tennis to local middle-school students, captures nature through still life photography and abstract drawings. Rashun holds MAs from Teachers College- Columbia (Education and Psychology) University and University of Michigan (Anthropology and History).
Email:
rjmiles@umich.edu