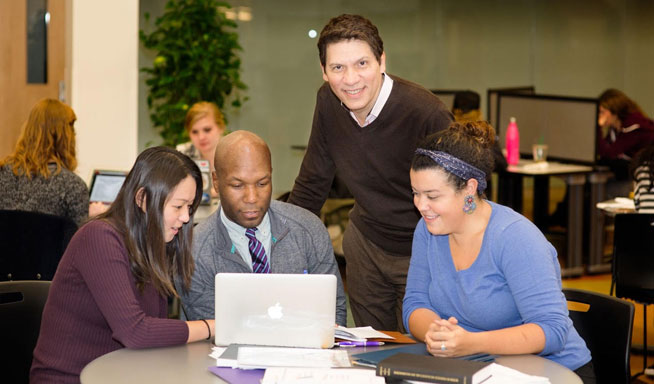 Welcome to the University of Michigan School of Social Work's Interprofessional Collaboration Implementation Group.
With funding from the National Institute of Mental Health and other sources, our research examines how practitioners may better deliver evidence-based services to high-risk populations. Our work is grounded in community-engaged research involving community members, practitioners and stakeholders.
Relying on social work research, practice and values, we conduct applied research and produce scholarship with "real world" implications. By improving delivery of science-based services to those affected by health problems, our research helps fulfill social work's primary mission, and it responds to calls for interprofessional research and for strategies to close the research-to-practice gap.
Our research is guided by community-based participatory research principles in partnership with practitioners and service consumers. It is based in service agencies in communities affected by health disparities. Diffusion-of-innovations theory guides this research. We use a variety of mixed methods, an NIH priority with the potential to enhance service delivery.
Our key areas of interest include:
Dissemination and implementation of evidence-based HIV prevention and substance misuse treatment interventions;
Roles that interprofessional collaboration may play when service providers collaborate to deliver evidence-based services.
Factors that influence the participation of racial/ethnic and sexual minority women in research and in health care systems.
Our research shows that practitioners who have been involved in research are more willing to use research findings in day-to-day practice. An organizational culture that values research can enhance providers' intentions to partner with researchers to better serve clients. Providers advocating evidence-based practices (EBPs) and those reporting satisfaction with their jobs are more willing to use EBPs.
Our research will continue to explore factors that can affect how research findings and evidence-based practices can be best translated into community practice and service delivery in the United States, Brazil, and Spain.
Learn more about the Interprofessional Collaboration Implementation Group